Lacrosse Newsletter Issue #31 August 5 2022
Aug 05, 2022
Lacrosse Newsletter Issue #31 August 5 2022
Warm welcome to the 31st edition of the Lacrosse Newsletter!
Every week we will publish an edition of the newsletter that will include:
Upcoming Events
Upcoming Game Schedules
Game Scores
Top Stories
Game Highlights
Top Social Posts
---
Upcoming Events
---
2022 World Lacrosse Men's U21 World Championship https://www.worldlax2022.com/
---
Upcoming Games

---
Game Scores
---
Top Stories
---
NLL TRANSACTIONS [ARTICLE]‍
*📸(NLL)
---
SportsCenter Top 10: Charlie Bertrand [ARTICLE]
*📸(PLL)
Crease Collapse of the Week: JT Giles-Harris [ARTICLE]
*📸(PLL)
"Powerful": Nakeie Montgomery gives back in Dallas homecoming [ARTICLE]
*📸(PLL)
Film Study: "INDIANA!" [ARTICLE]​
*📸(PLL)
The Weekend Preview: Throwbacks in Denver [ARTICLE]
*📸(PLL)
---
RECORD-SETTING WORLD LACROSSE MEN'S U21 CHAMPIONSHIP PRIMED TO BEGIN IN IRELAND [ARTICLE]
---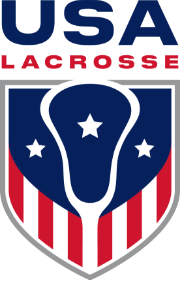 USA Lacrosse News [READ HERE]
USA Lacrosse Launches New 2022-23 Grant Cycle [ARTICLE]
Broadcast Information Announced for 2022 World Lacrosse U21 Men's World Championship [ARTICLE]
Six Signs that Athletes are Overtraining and At Risk [ARTICLE]
Graham Bundy Jr and Cole Kirst Named as USA U21 Captains [ARTICLE]
The Oakland Lacrosse Dream [ARTICLE]
Assistant Coach, Support Staff Positions Open for 2024 U.S. Men's Box Team [ARTICLE]
---
Mercer Tabs Ryan Danehy as Next Men's Lacrosse Coach [ARTICLE]
Coast-to-Coast, NJAC Merge into Coastal Lacrosse Conference [ARTICLE]
Pat Spencer Signs Exhibit 10 Deal with Golden State Warriors [ARTICLE]
Behind the Whistle: Three Questions for Kelly Gallagher [ARTICLE]
Campbell Announces Move to CAA [ARTICLE]
Maryland Announces Addition of Graduate Transfer Marge Donovan [ARTICLE]
The Oakland Lacrosse Dream [ARTICLE]
Only One Acceptable Outcome as U.S. U21 Men Prepare for Ireland [ARTICLE]
NTDP Combine: Cormac Scane Among USA Select U16 Hopefuls [ARTICLE]
The Players' Preview: An Inside Look at the U.S. U21 Men's Team [ARTICLE]
Latrell Harris, Mike Messenger Thriving After Making the Jump Outdoors [ARTICLE]
Amanda Johansen is Finally Playing Free [ARTICLE]
Brett Frood Combines Passion and Product as NLL's New Commissioner [ARTICLE]
The Oakland Lacrosse Dream [ARTICLE]
Dialed In: Your Lacrosse Fix [ARTICLES]
COLLEGE MEN [READ HERE]
COLLEGE WOMEN [READ HERE]
---
Lax Allstars News [READ HERE]
2022 PLL MVP Race Down the Stretch [ARTICLE]
* 📸Lacrosse Allstars
Merrimack Men's Lacrosse Transition From D2 to D1 [ARTICLE]
* 📸Lacrosse Allstars
---

MLAX DI News [READ]
MLAX DII News [READ]
MLAX DIII News [READ]
WLAX News [READ] ‍
---
Lacrosse Resources
---
The Lacrosse Newsletter is powered by LacrosseFLIX.
LacrosseFLIX is a digital marketing agency that focuses solely on launching and building lacrosse brands.
If you are a pro player or lacrosse brand seeking to start or grow an online brand go to LacrosseFLIX.com or reach directly out to the Founder|CEO John Hogarth [email protected]
Spread the good word about the Lacrosse Newsletter! www.laxnewsletter.com
- John Hogarth and the LacrosseFLIX/Lacrosse Newsletter Team
---
JM3 Sports primary focus is to provide the latest, cutting edge skills and strategies for the sport of lacrosse. JM3 is the premier place for the largest online video vault for lacrosse education. Check out all the amazing programs they have to offer for players, coaches, parents and programs. Check them out here
Phi-Lacrosse-ophy Podcast with Ohio State's Head Coach Nick Myers [LISTEN]
---
---
---
---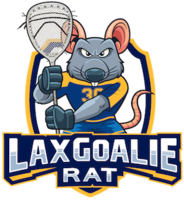 With Lax Goalie Rat, Coach Damon is focused on providing high quality
lacrosse goalie education
for all the lacrosse goalies, parents, and coaches. Check out the lacrosse goalie training Lax Goalie Rat offers including:

1. Follow me on
Instagram
for little clips, pics, and reels with
goalie
tips.
Click here.
Or join the Lax
Goalie
Rat
Facebook group.
Click here.
2. Pickup a copy of my book -
The Lax

Goalie

Bible
- for the most complete book on all aspects of the
goalie
position.
Click here
.
3. Join the
Lax

Goalie

Rat

Academy
for access to over 100 training videos teaching your young
goalie
the fundamentals of stance, positioning, and how to make saves. Also covers the mental game and general lacrosse IQ. Tons of drills too!
Click here
.
4. Get the
Lacrosse

Goalie

Summit
replays. We have 75+ hours of amazing lacrosse
goalie
training from some of the very best
goalie
coaches in the game (Goaliesmith, Bernlohr, Tierney, Hogan, Deluca, Phipps, Wills, Bergman, etc.)
Click here.
5. Grab the
Tillman Johnson 2-Day

Goalie

Coaching Mini-Camp
. Learn the fundamentals from one of the greatest to ever play our position. Amazing stuff!
Click here
.
6. Check out our
goalies in the game
playing collegiate lacrosse
right now!
These are the strategies that
work now
and are
getting wins
.
Make the save
and save yourself from trying to figure it out yourself.
Win with what works
.
Check out this amazing series
from some of the
top goalies in the country
---
The National Interscholastic Lacrosse Coaches Association (NILCA) was formed to provide dedicated service to high school lacrosse coaches throughout the United States. NILCA seeks to identify and provide solutions to issues raised by men's high school lacrosse coaches.
NILCA serves as the professional association for Men's High School Lacrosse Coaches. It provides educational opportunities and serves as a vehicle for networking, the exchange of information and advocacy on behalf of its constituency.
---
Lax On!
- LacrosseFLIX and the Lacrosse Newsletter Team
Stay connected with news and updates!
Join our mailing list to receive the latest news and updates from our team.
Don't worry, your information will not be shared.
We hate SPAM. We will never sell your information, for any reason.