Lacrosse Newsletter Issue #26 July 1 2022
Jul 01, 2022
Lacrosse Newsletter Issue #26 July 1 2022
Warm welcome to the 26th edition of the Lacrosse Newsletter!
Every week we will publish an edition of the newsletter that will include:
Upcoming Events
Upcoming Game Schedules
Game Scores
Top Stories
Game Highlights
Top Social Posts
---
Upcoming Events
---
On Thursday, July 7, 2021 the NLL hosted the Las Vegas Desert Dogs Expansion Draft, with the league's 15th team picking its inaugural players.
USA Lacrosse Youth Nationals
FREDERICA, DE | July 12-13, 2022
https://www.usalacrosse.com/event/usa-lacrosse-youth-nationals
*📸(USA lacrosse)
---
2022 WORLD LACROSSE
WOMEN'S WORLD CHAMPIONSHIP
June 29 - July 9, 2022
Towson, Maryland, USA
https://www.womensworldlax2022.com/
---
https://twg2022.com/sports/lacrosse/
---
2022 World Lacrosse Men's U21 World Championship https://www.worldlax2022.com/
---
Upcoming Games


---
Game Scores
---
Top Stories
---
BANDITS' DHANE SMITH BECOMES FIFTH NATIONAL LACROSSE LEAGUE PLAYER TO WIN AT LEAST TWO MVPS; TEAT WINS ROOKIE OF THE YEAR; ALL-LEAGUE AND ROOKIE TEAMS ANNOUNCED [ARTICLE]‍
*📸(NLL)
CURRIER, DE SNOO, VINC WIN NATIONAL LACROSSE LEAGUE TRANSITION, DEFENSIVE PLAYER, GOALTENDER OF THE YEAR AWARDS [ARTICLE]‍
TRACEY KELUSKY, STEVE DIETRICH, JAMIE DAWICK, PAT GREGOIRE, LYLE & JEREMY THOMPSON NAB HONORS AS NATIONAL LACROSSE LEAGUE OPENS AWARD ANNOUNCEMENTS [ARTICLE]
*📸(NLL)
---
---
---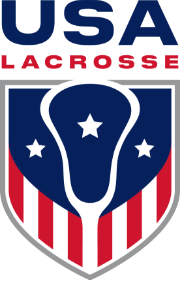 USA Lacrosse News [READ HERE]‍
‍USA Lacrosse Convention Content Available [ARTICLE]
To access or purchase the courses, visit learning.uslacrosse.org (an online account with USA Lacrosse is required regardless of membership status).
Here's a full list of sessions included in the bundle:
Amy Altig - Goal Keeping
Karen Blaine and Gordon Corsetti - Fitness Fatigue
Timothy Bohdan - Comparison of Officiating Accuracy for Six Major Sports Including Lacrosse
Ryan Boyle - Power Play and Man-Down - Penalty Kill
Rick Burton - The Power of Inclusive Leadership
Anne Carr - Eating Healthy and Staying Fit on the Run
Bruce Casagrande - How to Build Youth Own Offense and Win 80% of Your Games: A Tribute to Jack Kaley
Brendan Cullinan - No One Alone on an Island
John Danowski - Be Good at Everything
Brandon Davis - Practice Planning: Know Your WHY
Lissa Flickert - Rough and Dangerous Play
Stephen Gajewski - Backer Zone Defense in Girls' Lacrosse
Ian Garrison - Breaking into Box Lacrosse Officiating
Keith Glock - Decoding Simultaneous Fouls
Amber Hill - Women's Box Lacrosse
Nate Hoeckelman - Lessons from the Sidelines and Wearing Stripes
Joe Keegan - Lacrosse by the Numbers
Matt Kimsey - Next Generation Coaching
Lars Keil - Making Adjustments: Practical Fixes to Unexpected Issues
Shawn Maloney - Wheelchair Lacrosse Skills Demo
Marc Mancinelli - Developing Lacrosse IQ: A Learning Centered Approach to Coaching
Nick Myers - Building a Team
Tim Reidy - The Lacrosse Field is our Classroom: Backward Design Practice Planning
Cathy Russo - Stump the Ump; The Sequel Again
Frank Rogers - Developing an All-Around Player
Phil Schneider - 5 is Stronger than 1: Building Team Defense
Taylor Sindall - Recruiting Do's and Don'ts for Players and Coaches
Colleen Spiegelhoff - Working with Higher-Rated Officials
Regy Thorpe - Box Drills and Skills for Boys/Girls of All Ages
Janine Tucker - Ride Like Your Hair is on Fire
Lisa Volland - Sportsmanship
---
COLLEGE MEN [READ HERE]
COLLEGE WOMEN [READ HERE]
---
Lax Allstars News [READ HERE]
---

MLAX DI News [READ]
MLAX DII News [READ]
MLAX DIII News [READ]
WLAX News [READ] ‍
---
Lacrosse Resources
---
The Lacrosse Newsletter is powered by LacrosseFLIX.
LacrosseFLIX is a digital marketing agency that focuses solely on launching and building lacrosse brands.
If you are a pro player or lacrosse brand seeking to start or grow an online brand go to LacrosseFLIX.com or reach directly out to the Founder|CEO John Hogarth [email protected]
Spread the good word about the Lacrosse Newsletter! www.laxnewsletter.com
- John Hogarth and the LacrosseFLIX/Lacrosse Newsletter Team
---
JM3 Sports primary focus is to provide the latest, cutting edge skills and strategies for the sport of lacrosse. JM3 is the premier place for the largest online video vault for lacrosse education. Check out all the amazing programs they have to offer for players, coaches, parents and programs. Check them out here
Phi-Lacrosse-ophy Podcast with Ohio State's Head Coach Nick Myers [LISTEN]
---
---
---
---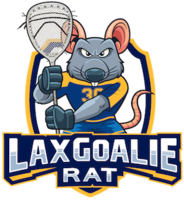 With Lax Goalie Rat, Coach Damon is focused on providing high quality
lacrosse goalie education
for all the lacrosse goalies, parents, and coaches. Check out the lacrosse goalie training Lax Goalie Rat offers including:
REGISTER for FREE: Lacrosse Goalie Summit 7 LaxGoalieSummit.com
1. Follow me on
Instagram
for little clips, pics, and reels with
goalie
tips.
Click here.
Or join the Lax
Goalie
Rat
Facebook group.
Click here.
2. Pickup a copy of my book -
The Lax

Goalie

Bible
- for the most complete book on all aspects of the
goalie
position.
Click here
.
3. Join the
Lax

Goalie

Rat

Academy
for access to over 100 training videos teaching your young
goalie
the fundamentals of stance, positioning, and how to make saves. Also covers the mental game and general lacrosse IQ. Tons of drills too!
Click here
.
4. Get the
Lacrosse

Goalie

Summit
replays. We have 75+ hours of amazing lacrosse
goalie
training from some of the very best
goalie
coaches in the game (Goaliesmith, Bernlohr, Tierney, Hogan, Deluca, Phipps, Wills, Bergman, etc.)
Click here.
5. Grab the
Tillman Johnson 2-Day

Goalie

Coaching Mini-Camp
. Learn the fundamentals from one of the greatest to ever play our position. Amazing stuff!
Click here
.
6. Check out our
goalies in the game
playing collegiate lacrosse
right now!
These are the strategies that
work now
and are
getting wins
.
Make the save
and save yourself from trying to figure it out yourself.
Win with what works
.
Check out this amazing series
from some of the
top goalies in the country
---
The National Interscholastic Lacrosse Coaches Association (NILCA) was formed to provide dedicated service to high school lacrosse coaches throughout the United States. NILCA seeks to identify and provide solutions to issues raised by men's high school lacrosse coaches.
NILCA serves as the professional association for Men's High School Lacrosse Coaches. It provides educational opportunities and serves as a vehicle for networking, the exchange of information and advocacy on behalf of its constituency.
---
Lax On!
- LacrosseFLIX and the Lacrosse Newsletter Team
Stay connected with news and updates!
Join our mailing list to receive the latest news and updates from our team.
Don't worry, your information will not be shared.
We hate SPAM. We will never sell your information, for any reason.